Our trip to Poznan was spontaneously closed while we were drinking coffee in our backyard. It would be the third time we would visit Poland and we were sure we would not regret it. You can see everything we did in Warsaw and Gdansk, two wonderful cities. Poznan, although it's a small town in the west and central Poland, with 600,000 inhabitants, offers an unforgettable holiday destination. Why; Continue reading!
Poznan with a quick view
The fifth largest city of Poland gives you so many choices in order to have an unforgettable stay. It is full of green parks with large flower gardens. Walking in the old town is like a dream. Colored houses, one next to its other (called POZNAŃ KAMIENICZKI) adorn the stone-built alleys. Plain musicians and all sorts of artists will attract your attention. You can walk from one end of town to the other without even realizing it. A city that emits both tranquility and energy. Stores filled with people. Restaurants, cafes, beer shops are all bustling with life. You can find Poznan's best hangouts here.
Approved tip #1: The best ice-cream in Poznan is at Kolorowa. Handmade flavors that are prepared every single day. And the prices are unbeatable with only 2,5 euros for a cone with two ice cream balls!
Poznan Sightseeings
Poznan is an economic destination only 3 hours away from Greece. This makes Poznan a perfect choice for a quick getaway! Logically, you will have limited time, so we will recommend places and sights you should definitely see. Let's start!
1st Walk to Citadel's Green Park and search for Magdalena Abakanowicz's sculpture "The Unrecognized Ones" (free admission)
2nd Enjoy the Museum of the Croissant in Poznan (Rogalowe Museum Poznania)
The traditional dessert of the city is called "St. Martin's Croissant" or "Rogal świętomarcińki" and reminds something of the French butter crust. The recipe has been "patented" and this makes this candy unique. Even his shape unravels a story that goes beyond 100 years. There is a funny and interesting show that you will enjoy. Interactive and enjoyable while learning the story and the secret recipe! (entrance is 18 zloty, ie about 4.5 euro per person)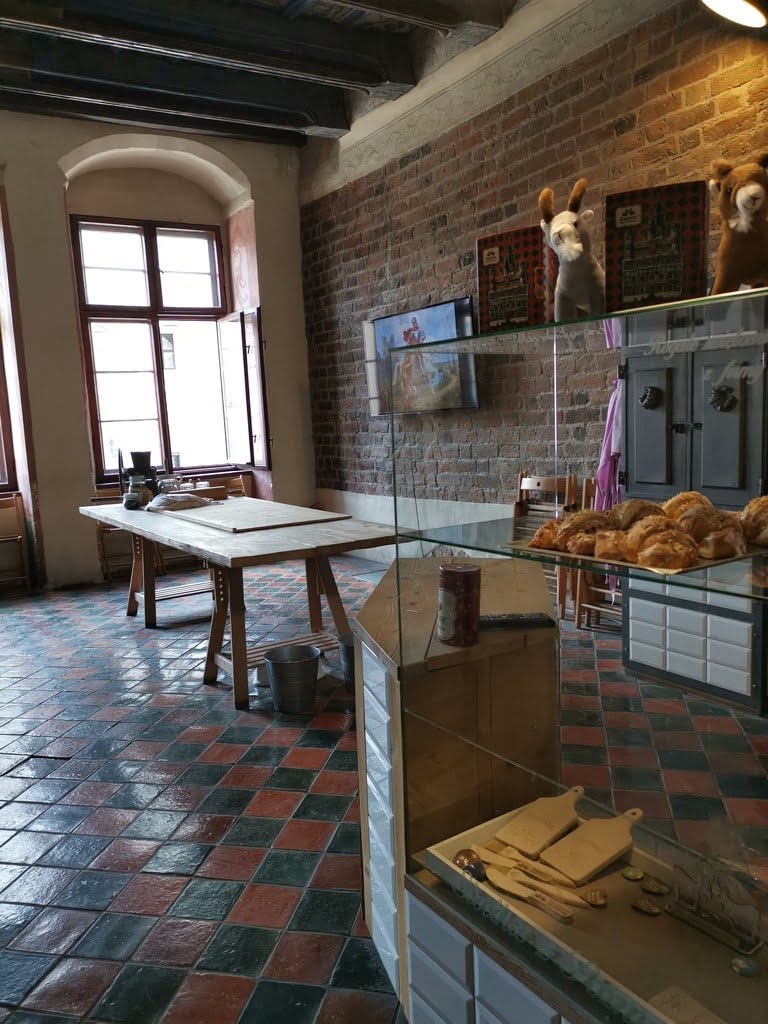 3rd Walk with the Train in Maltanka
The train ride worths doing it for one reason. The route is in the green perimeter of Lake Malta. The terminal is the zoo. We chose to walk all the way back on foot. The weather was sunny and the temperature reached 22 degrees. Perfect conditions for a long walk. (the train costs 7.5 zloty, or less than 2 euros per person)
4th Visit to the Modern Museum of Porta Posnania (Brama Poznania ICHOT)
It has brand new facilities and very interesting stories to share with you. It is located in an area called Ostrów Tumski or Cathedral Island (entrance 18 zł, ie approx. 4.5 euro per person)
5th Walk to the Cathedral Island to see Poznan's Cathedral, which overlooks the entrance of the "island"
6th Visit to Kaiser's Castle and its beautiful gardens
7th Poznan has a huge shopping center, Stary Browar, which is the place to shop. The old building hosted a beer factory.
8th Walk to the Old Town to see the Town Hall Rathaus and the National Museum
Moving to the city
You can move either by tram or by bus. The ticket for 48 hours costs 21 zloty, or about 5 euros per person. They are so frequent that you will not have to wait for more than ten minutes. Of course, if you hurry and you like the comfort you can call an Uber. We moved mainly on foot since everything was close.
What is the city's symbol?
The symbol of the city is two goats that hit their horns!
Where did we stay in Poznan
We chose A & J Studios (Mostowa 31) which was just a ten minute walk from the old town. Our stay for three nights costed us 120 euros in total.
If you enjoyed our trip to Poznan, you can come in contact with you to help you organize yours.
For inspiration follow us on Instagram, Pinterest, Facebook, twitter!